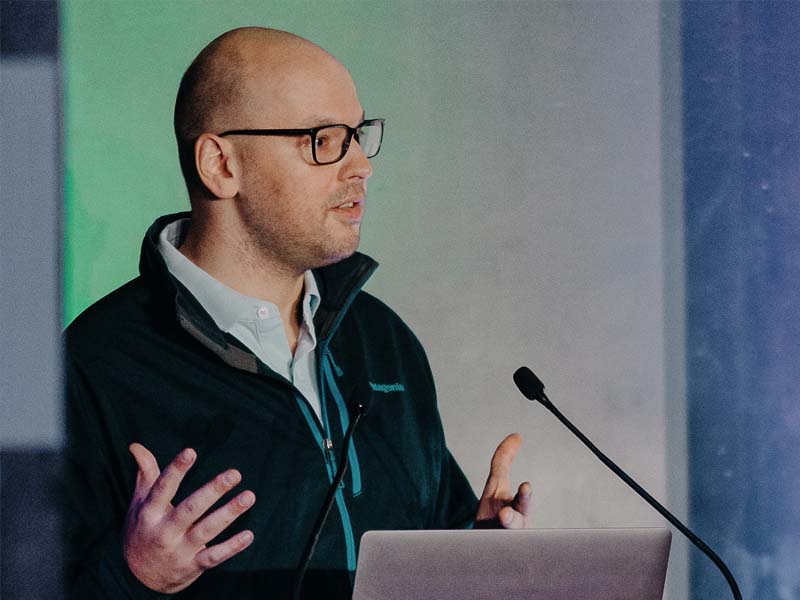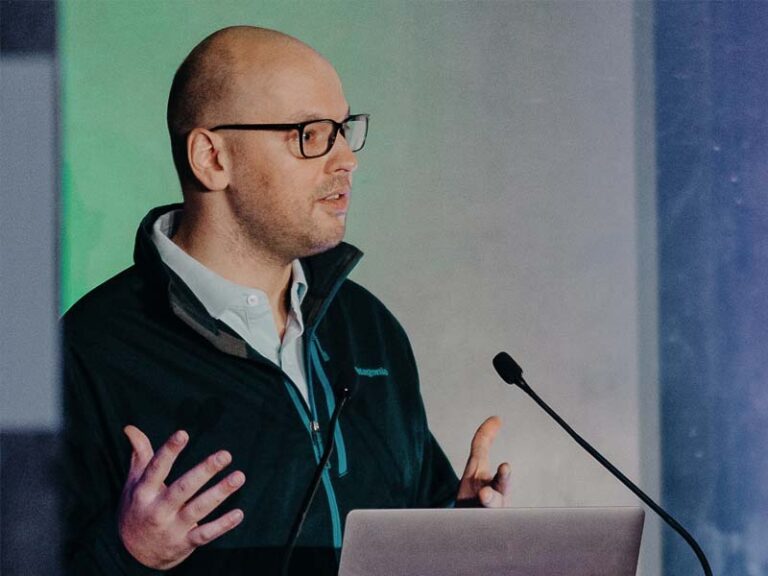 Geometric abstraction, minimalism and the use of technology are constants in my visual narrative.
L'abstraction géométrique, le minimalisme et l'utilisation de la technologie sont constants à travers ma narration visuelle.

My paper paintings combine traditional with modern arts and crafts processes such as weaving, hand-cutting and laser-cutting, and embrace technology to varying degrees. I experiment with digital and generative art such as algorithm-based visualizations through different technologies, in which the blockchain plays a significant role.
My main art subject, as well as "medium," are clouds. Their continuous transformation in the sky has been fascinating to me as a traveller for a long time. Since I was four, I have always been captivated by clouds, be it as a frequent flyer for work or when travelling for personal reasons. I started observing, photographing and recording cloud formations, specifically through the window of an airplane. Their aesthetics, combined with their deep symbolism throughout cultures and time, is a constant source of inspiration I explore through a wide range of physical and digital mediums.
My current body of work explores the architecture of blockchain technology, which first occurred to me as a game-changer for limiting digital art distribution. Through the subject of clouds, I explore this topic as a contemporary symbol of data storage and connectivity, representing transformation and hope for fair global distribution of opportunity and wealth. Through data visualizations, animations and digital and physical pieces, I aim to make this complex technology accessible to spark discussions on the blockchain's profound transformative potential for society.
In my art, clouds and technology are inseparable. They exist together in a sustainable ecosystem where sometimes playing as the subject, sometimes as the "medium." Interchangeable, they live in a specular complementary balance, where these new "digital clouds" represent my biggest passions, in addition to my life and my identity.
Mes peintures sur papier combinent les processus d'art et d'artisanat traditionnel et moderne, comme le tissage, la coupe à la main et la coupe laser ainsi que la technologie à divers degrés. J'expérimente avec l'art numérique et génératif comme des visualisations basé sur des algorithmes à travers différentes technologies, parmi lesquelles la blockchain joue un rôle important.
Mon sujet d'art principal, ainsi que mon « médium », c'est les nuages. Leur transformation continue dans le ciel m'a toujours fasciné comme je voyage depuis longtemps. Depuis mes quatre ans, j'ai toujours été captivé par les nuages, puisque je prends souvent l'avion pour le travail ou pour des voyages personnels. J'ai commencé à observer, photographier et filmer la formation des nuages, particulièrement à travers la vitre d'un avion. Leur esthétisme, en combinaison avec leur profond symbolisme à travers les cultures et le temps, est une source constante d'inspiration que j'explore à travers une large gamme de médiums physique et numérique.
Dans ma série actuelle, j'explore l'architecture de la technologie blockchain, qui m'a d'abord apparu comme changeant les règles du jeu pour limiter la distribution de l'art numérique. À travers le sujet des nuages, j'explore ce sujet comme un symbole contemporain du stockage de données et de la connectivité, représentant la transformation et l'espoir d'une distribution équitable des opportunités et de la richesse. À travers la visualisation de données, d'animations, de pièces numérique et physique, j'aspire à rendre cette technologie complexe accessible pour lancer des discussions sur le grand potentiel de transformation de la blockchain.
Dans mon art, les nuages et la technologie sont inséparables. Ils existent ensemble dans un écosystème durable où ils jouent parfois le rôle de sujet, parfois le rôle de « médium ». Interchangeables, ils vivent dans un équilibre complémentaire particulier, où ces nouveaux « nuages numériques » représentent mes plus grandes passions, en plus de représenter ma vie et mon identité.