Braidotti, Chiara, Nifties.com (August 3rd, 2020): https://nifties.com/news_details/martin-lukas-ostachowski-on-his-creative-process
---
Chiara Braidotti, Curator MoCDA (Museum of Contemporary Digital Art): Your art usually combines coding, traditional techniques, and special attention to clouds and what they can signify. Would you share some insights on your creative process with us, accompanying us to the discovery of one of your works?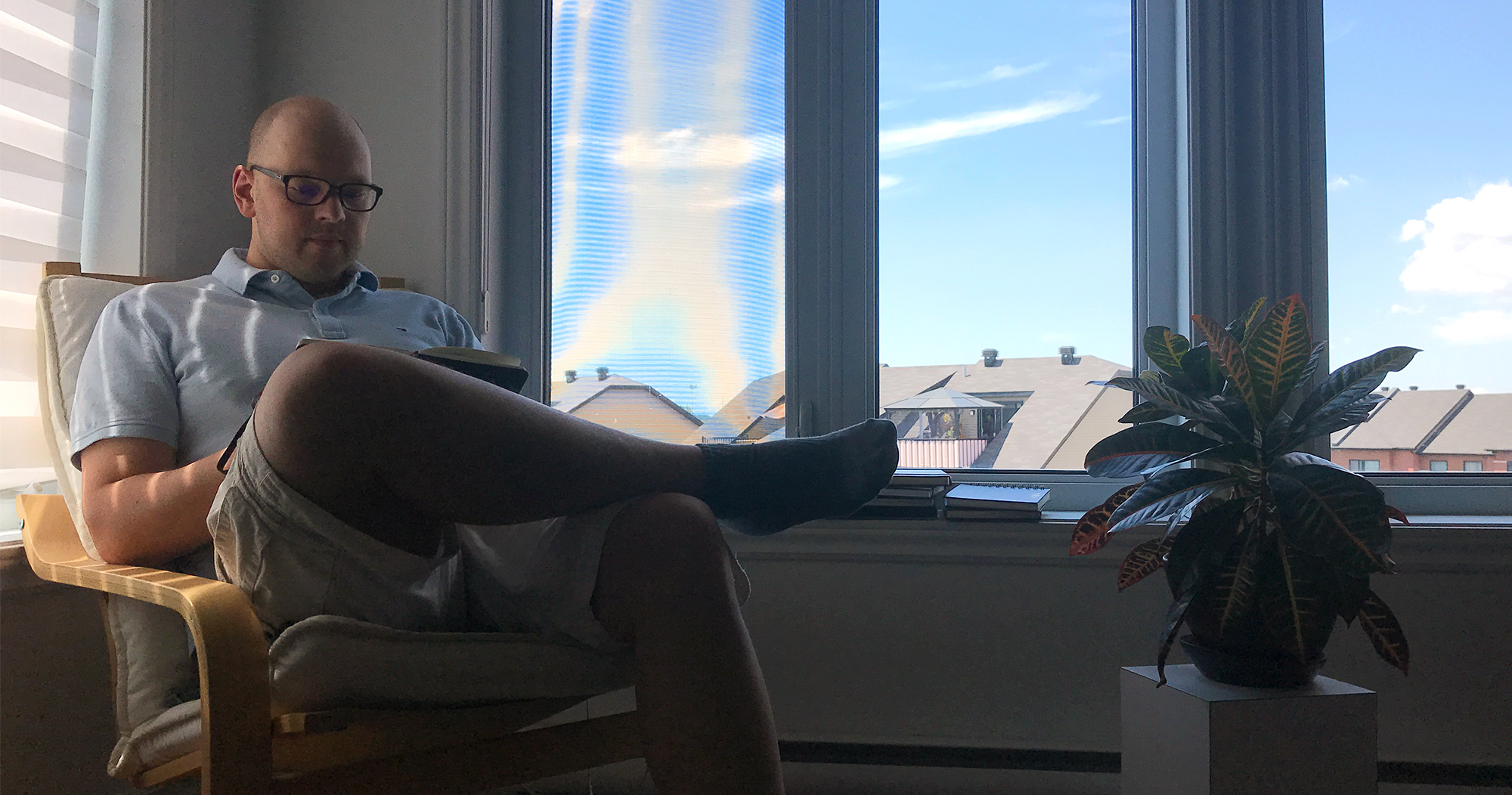 The foundation of my work lies in continuous practice. I make an effort to work on my art regardless of where I am every day and maintain sketch- and concept books. In my concept books, I develop new ideas for artworks and algorithms in a structured process. As an example, how could I explore a particular topic visually? In contrast, my sketchbooks serve as a casual playground; I practice drawing and experiment spontaneously. Each book seems to address one half of the brain, so maintaining a balance is vital to stay engaged over the years. Matisse said something along the lines that inspiration only finds you working, and I notice that daily practice makes me much more receptive.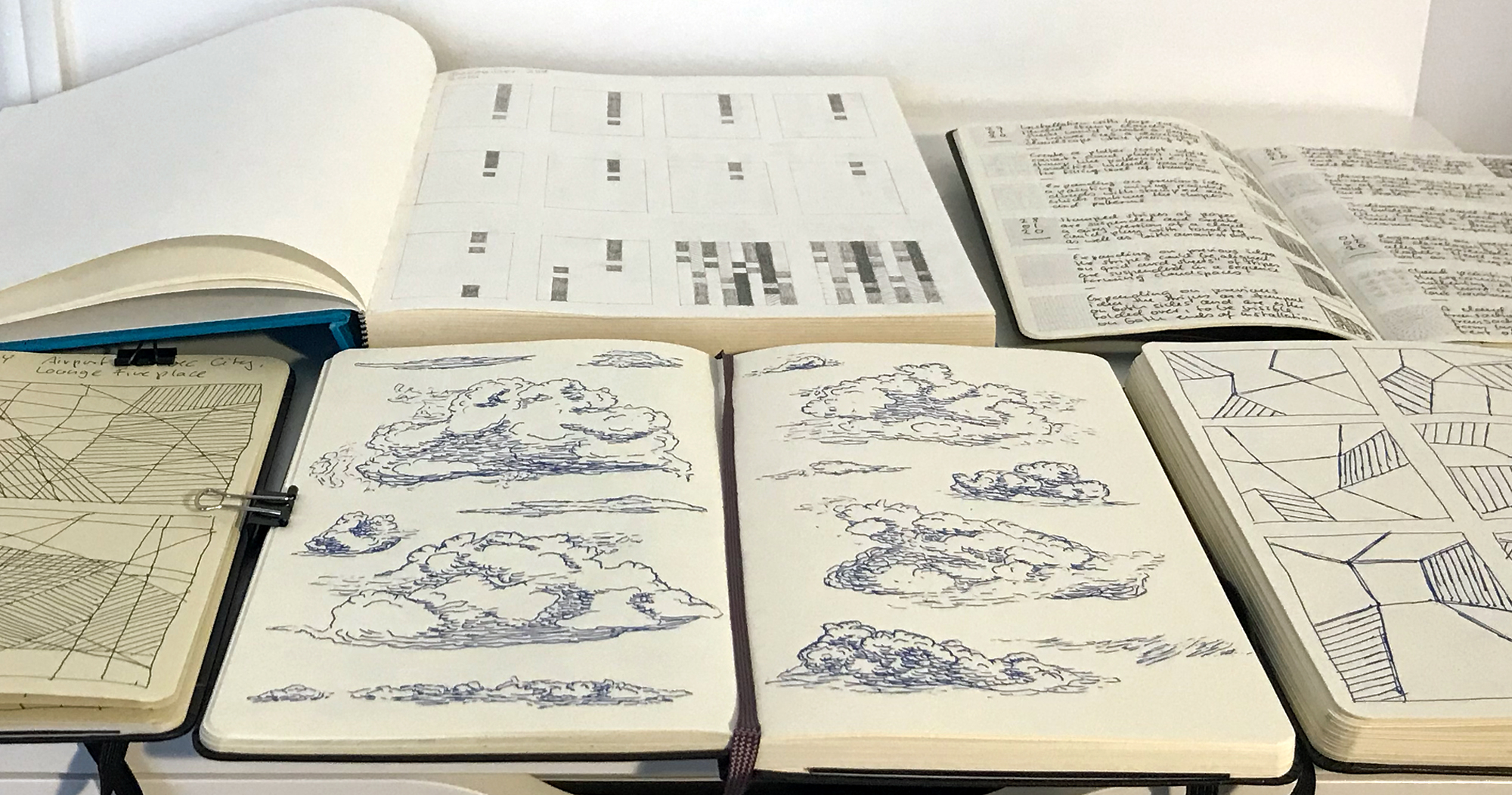 Most of the concepts I develop from the idea stage further align with my current body of work of promoting and educating about Blockchain technology. I believe that blockchain will change our world far beyond its currency aspects and that a basic understanding becomes critical for inclusion. Imagine an art exhibition that takes people by the hand, guides them through the maze of buzzwords and technical complexity and leaves them empowered to learn more; that's what I am working towards. Last year, I held a solo exhibition with the first batch of mostly physical artworks. I learned a lot in conversations with visitors, which pointed me in several directions on where to elaborate to make the story more understandable.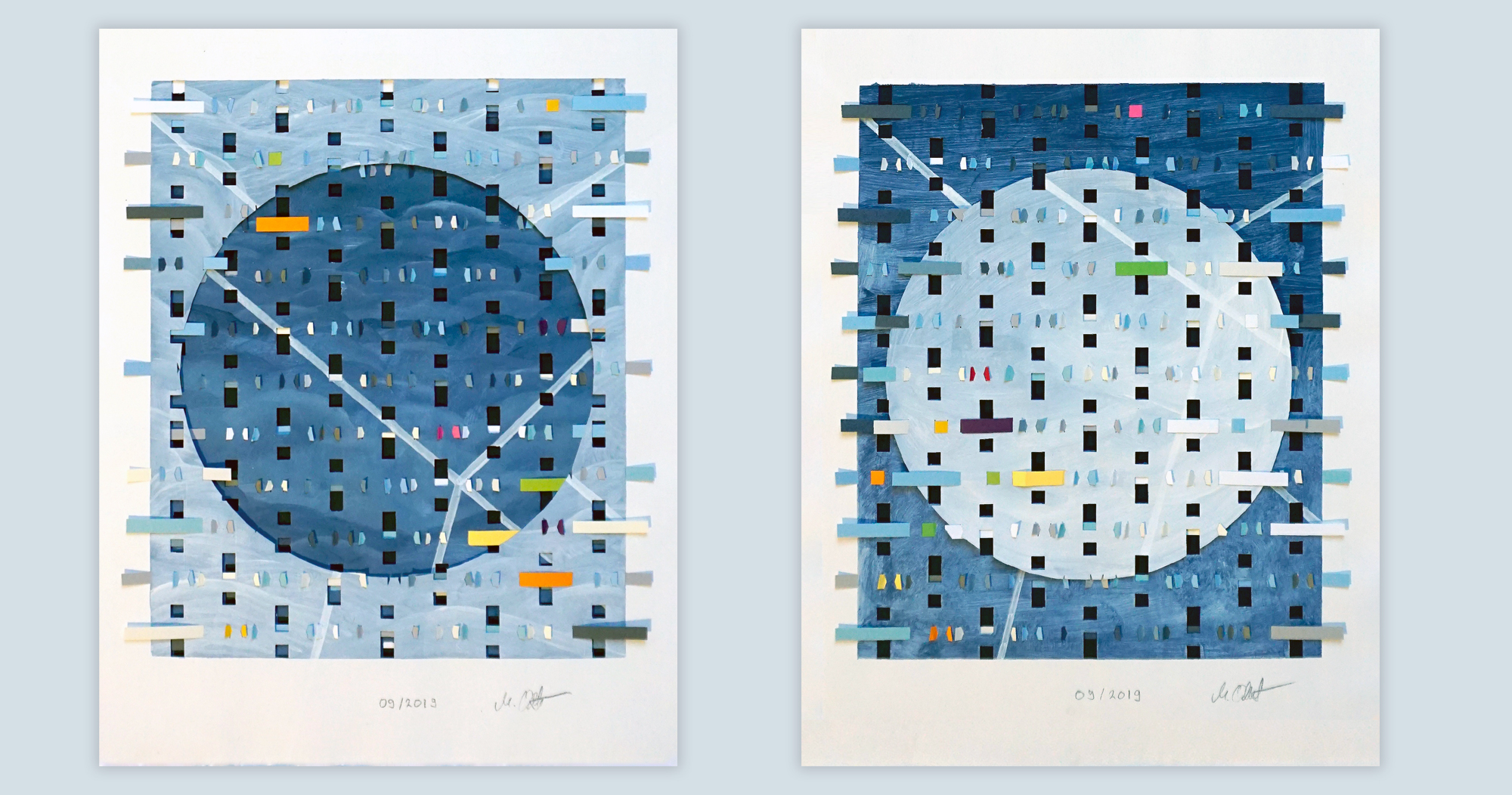 Most of the pieces I create can take weeks, months, some even years. So, software became crucial in visualizing my concepts before I start these lengthy creations. Using graphic design software for more than 20 years, it comes easily to me to build mockups and validate ideas. A few years ago, these digital concepts were relatively detailed and elaborate, but I began working much more iteratively over time. Often this results in additional studies, happy accidents and new directions.
It was only in spring 2018 when I started exploring generative art, encouraged by joining the platforms SuperRare and KnownOrigin. While I do not consider myself a coder, my self-taught base of web-based programming helps me to tackle increasingly challenging projects. A process that works well for me is breaking overall algorithms into small manageable pieces and building it up. Let's take my recent animated artwork, "Ephemeral Thoughts on Digital Wallets," as an example. In this piece, I went through dozens of iterations, tweaking the algorithm continuously towards the initial concept for several weeks or even months.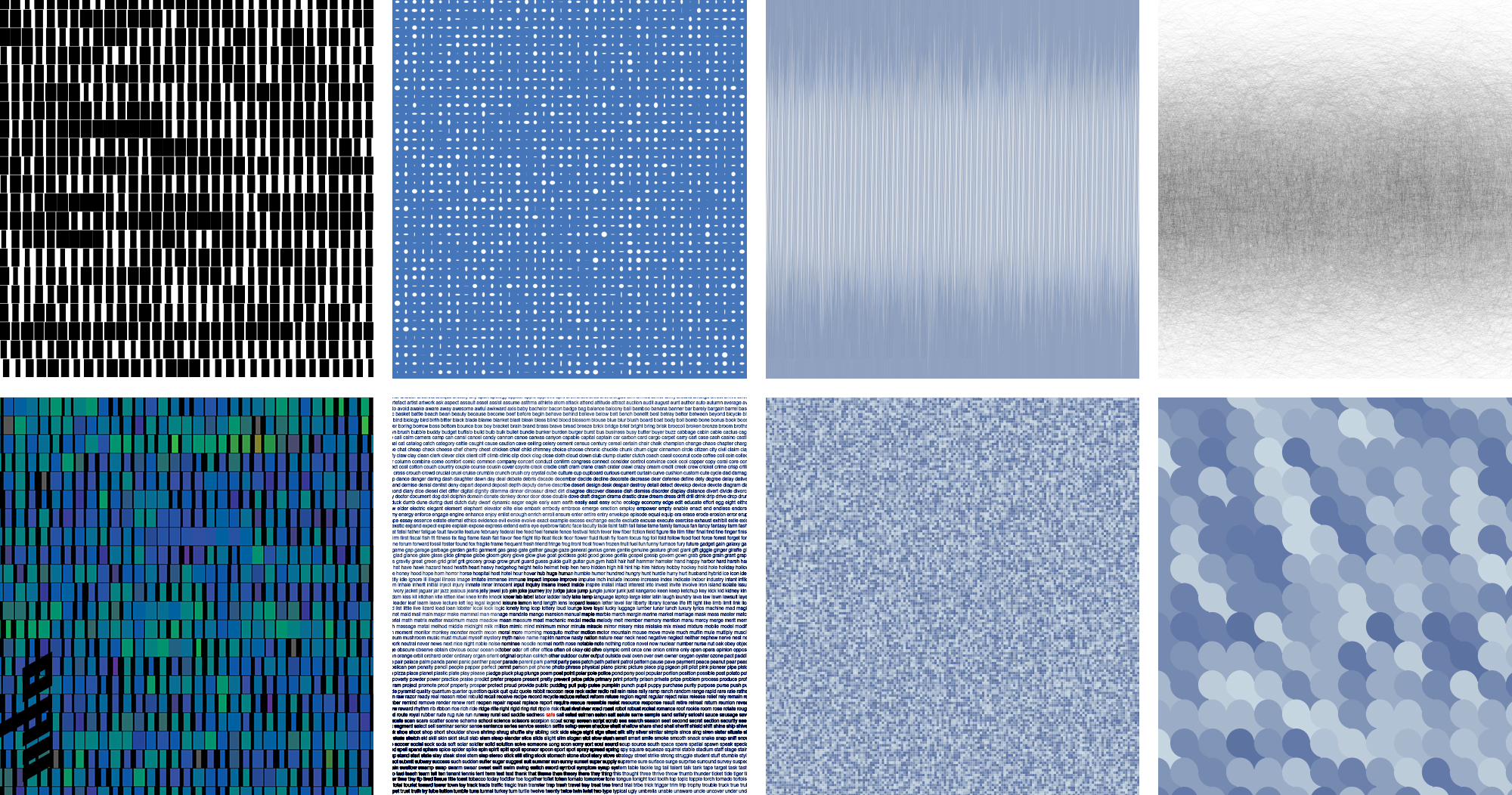 My released artworks are sometimes several steps further than the initial idea. The moment I find myself in the final stretch of solving an issue or completing an algorithm, I am already focused on the next iterations, which usually add more complexity. If I find a way to communicate an idea better, I can become pretty stubborn and not afraid of hard nuts to crack. This approach extends the creation process and allows me to learn and grow with every artwork.
Developing most pieces iteratively, I keep working on several pieces at the same time. For some of these artworks, it can take a long time to gather the necessary material, i.e. aerial videos. I am working on several pieces for which I already recorded cloud videos on passenger flights over two or more years. Others keep evolving, such as my woven and cut-out pieces. This series started as painted artworks back in high school in 2002. With my new animation experience, I aim to digitize and enhance some of them later this year.