Metapurse produced an immersive digital art and music festival at Terminal 5 in New York City, coinciding with the last day of the NFT.nyc conference. The event stretched 40,000 square feet over four floors and featured 160 NFTs with the premise of introducing people to NFTs as they are meant to be experienced.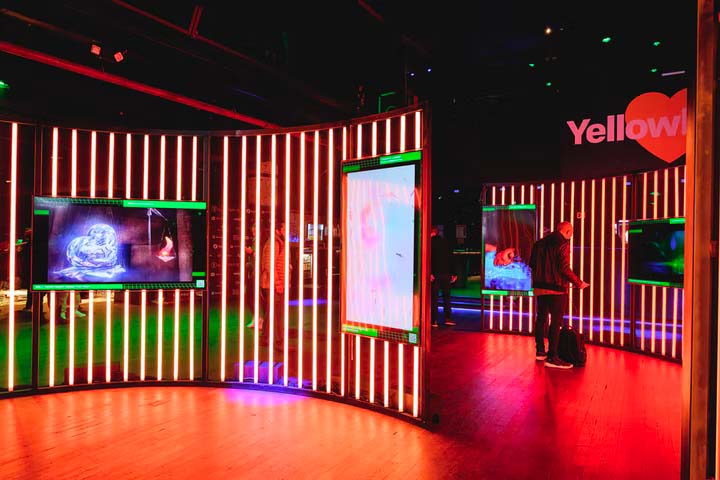 Metapurse selected ten well-known crypto artists and builders as curators for the Dreamverse gallery, who curated ten artists each. The gallery was presented in partnership with TIME magazine. I was excited to exhibit my artwork Windows of Opportunity – Two YULDFW at the gallery.
My highlight of the event was collaboratively painting a mural with artists from the Dada art collective. Since 2018, I have been painting on the digital art platform Dada. Artists from that platform were invited to live-paint at the event, including myself; many of them I had only encountered on Dada previously.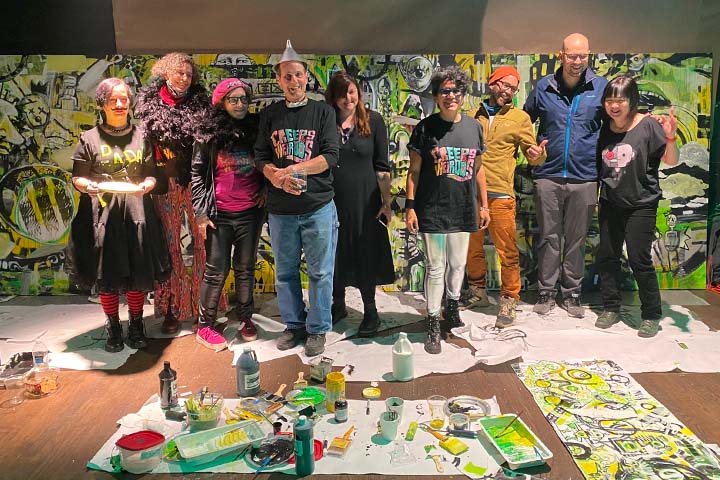 It was an extraordinary pleasure to meet many artists for the first time in person this week and to paint with them at the Dreamverse event, as well as chat with friends and collectors. Thanks again to the entire Dada team and family for this memorable week.
With few NFT events on this scale previously, the media coverage of the Dreamverse festival was accordingly impressive. My artwork also ended up in the preview image of Global News:
Lastly, here is a piece by Metapurse steward Twobadour about the event: https://medium.com/metapurse/dreamverse-nyc-where-nfts-make-landfall-7219609faa1f