Nathan, David, Martin Lukas Ostachowski: faire de l'art avec la blockchain, CryptoNews, (December 6th, 2019): https://fr.cryptonews.com/exclusives/martin-lukas-ostachowski-faire-de-l-art-avec-la-blockchain-2456.htm
---
Translation: Martin Lukas Ostachowski is a Polish-born German artist who currently lives and works in Sherbrooke, QC. CryptoNews got interested not only because of his stunning artworks but also because this artist, like no other, uses the concepts of blockchain and cryptocurrency to create them.
You define yourself as an "artist of geometric abstraction". Can you explain what that means for you?
In my work, I strive for clear and dominant geometric shapes; geometric abstraction indicates my preference of abstract painting over realistic detailing. I also associate it with my interest in combining mathematical patterns and the use of technology in the creation process of my paintings.
When did you learn about blockchain and / or cryptocurrency?
I first encountered Bitcoin through a friend in university around 2012, but I really didn't pay the attention I should have back then. It was only about a year ago when I started reading up on it that I discovered the technology behind the currency. After reading the first few articles and books, I was hooked. With its profound potential, I not only found a field of interest but also my subject matter as an artist which I started exploring conceptually and visually.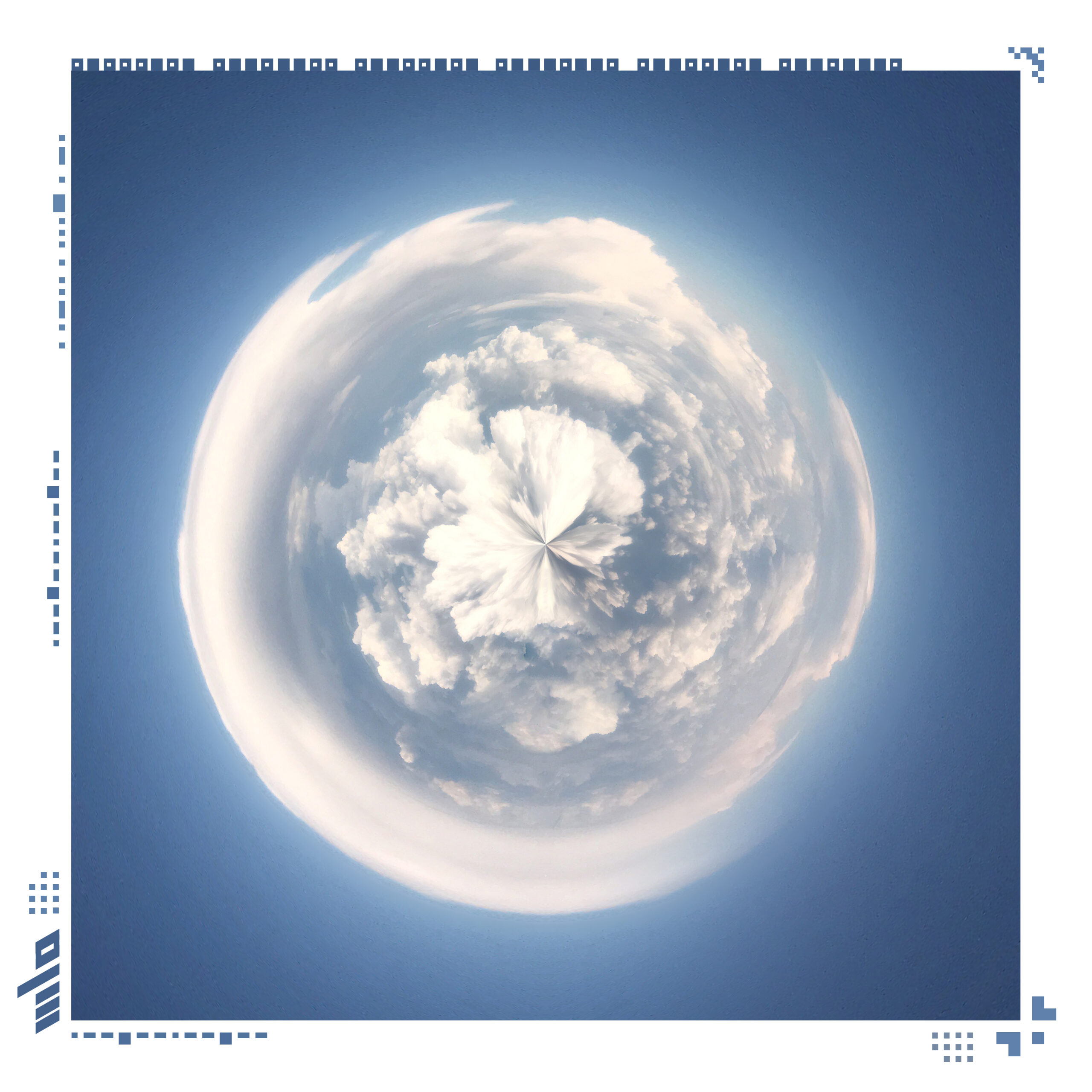 How did you make the link between the digital world of Blockchain and that of visual art?
They say you only start understanding something when you can explain it to others. For me, this is a visual approach of breaking down technical processes and architecture into simple sketches. It quickly developed towards a whole exhibition concept I am working on, of making blockchain's complexity accessible through a wide range of physical and digital art.
What inspires you in blockchain technology?
Aside from Blockchain's socio-economic impact, there are many aspects which attract me. One of the many roles art plays is the documentation of the Zeitgeist; the Blockchain questions so many elements and centralized structures of our everyday life which I accepted as given before. It doesn't only challenge our norms but offers a platform for alternatives. In addition, the incredible pace at which the crypto world is progressing, and the unbreakable enthusiasm of the tight community seems unprecedented to me.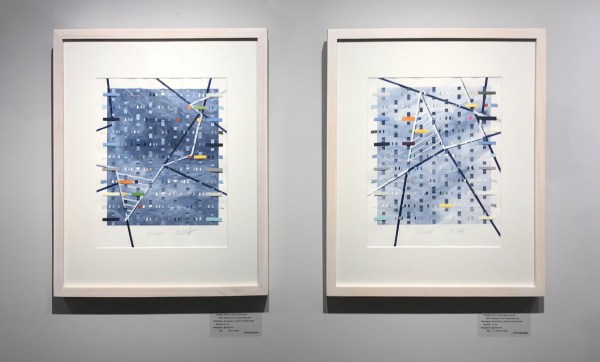 What does Blockchain represent for you? A raw material like paint is for traditional painters?
For me, Blockchain is primarily a global movement and subject matter which I want to explore and document conceptually. It represents for me inevitable change with an uncertain outcome. Aside from the numerous opportunities Blockchain offers, I believe as artists we have to examine the flip sides of this technology just as thoroughly. The trend in which tech replaces human workforce is supercharged by the Blockchain and I am interested in how we as a society can adapt to its fast pace.
Many of your works use the Seed Phrase (mnemonic sentence of 12 to 20 words). What is it that interests you particularly in the representation of this Seed Phrase?
We live in a time in which we are accustomed to undoing and recovering nearly everything. This convenience made us careless in assigning passwords and keeping them safe. With digital wallets, we have to redefine this relationship and are forced to take unprecedented precautions. The loss of the seed phrase is irreversible and leads to the permanent loss of one's assets within the digital wallet. It is a concept I had to learn to appreciate at first and this ultimateness fascinates me.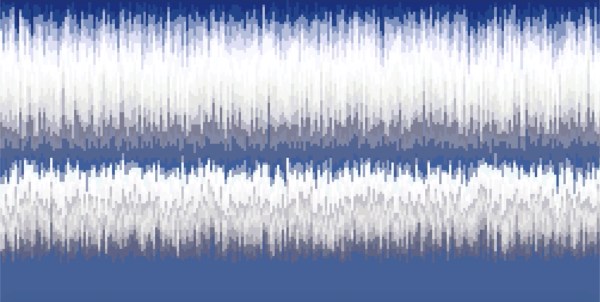 Your works allow to visualize in several ways this seed sentence. Which form of visualization is most interesting to you and why?
That's definitely my visualization of a cloud. I explore the cloud beyond its symbolism of data storage and connectivity. In this particular visualization, the seed words are converted to hashes just as a digital wallet would do. An algorithm interprets these hashes into thousands of ellipses which ultimately form a cloud. This cloud addresses for me questions of intangibility and value storage. Because if you think about it, what are we really storing in the digital wallet other than references and hope?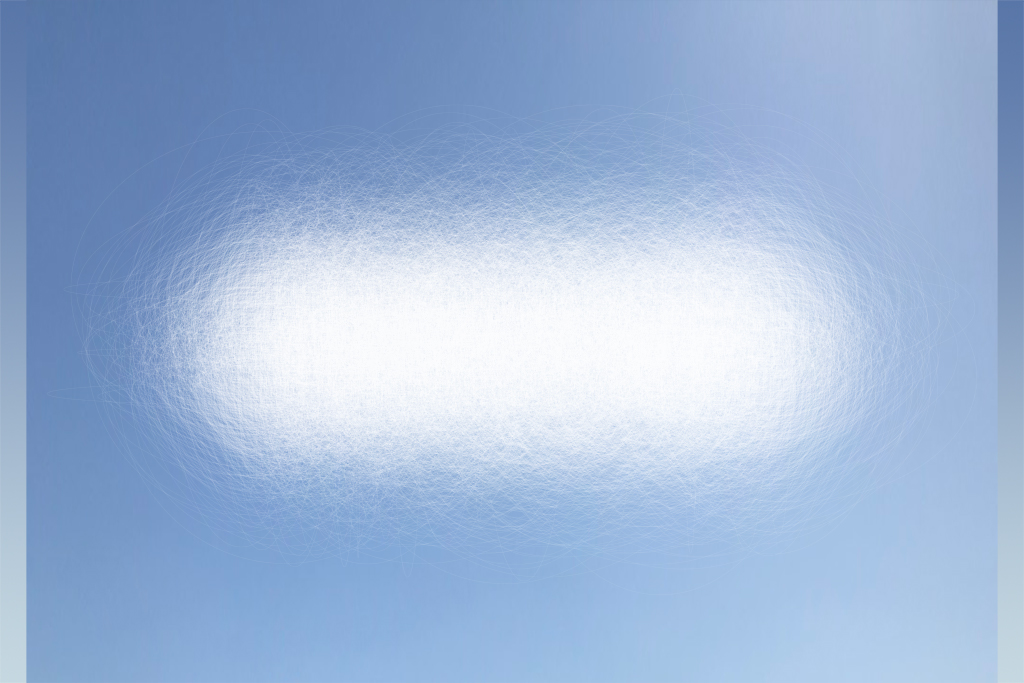 What do you think are the other areas of the crypto sphere that could serve as a source of inspiration?
There are actually many areas that interest me and given the fast pace this technology evolves, it can be challenging to decide on a few. I am looking forward to diving deeper technically to make better use of the blockchain conceptually. But right now, I am keen to explore the implications of this technology during the mass adaption phase for society. In particular, what can we expect from this technology that promises us a fairer and decentralized economy while at the same time is expected to make whole industries obsolete?
What are your next projects, areas of artistic exploration for the coming months?
I am currently expanding my concept for a blockchain-themed solo exhibition and hope to show it next year. It features a wide range of digital and physical mediums, initiates to cornerstones of this technology and invites critical thinking. I want to contribute to the movement of establishing crypto and tokenized art in the traditional art world. That's why I try focusing on traditional art outlets such as artist centres, art galleries and magazines.