Since the beginning of the year, I have been exploring stamping, a technique I discovered through Italian artist and friend Mattia Cuttini. If you are familiar with my paper artwork or follow my blog, you might have noticed that I am particularly attracted to techniques with complicated or tedious processes. More often than not, I like using these methods for large-format artwork. Stamping is no different and creates a fascinating pixelated look.
Initially, the idea to explore rubber stamping came up through a collaboration project with mosaic artist Catherine Lacharité Mueller. Catherine and I teamed up for a group exhibition entitled Intersection #3 in which two or more artists created collaborative artworks.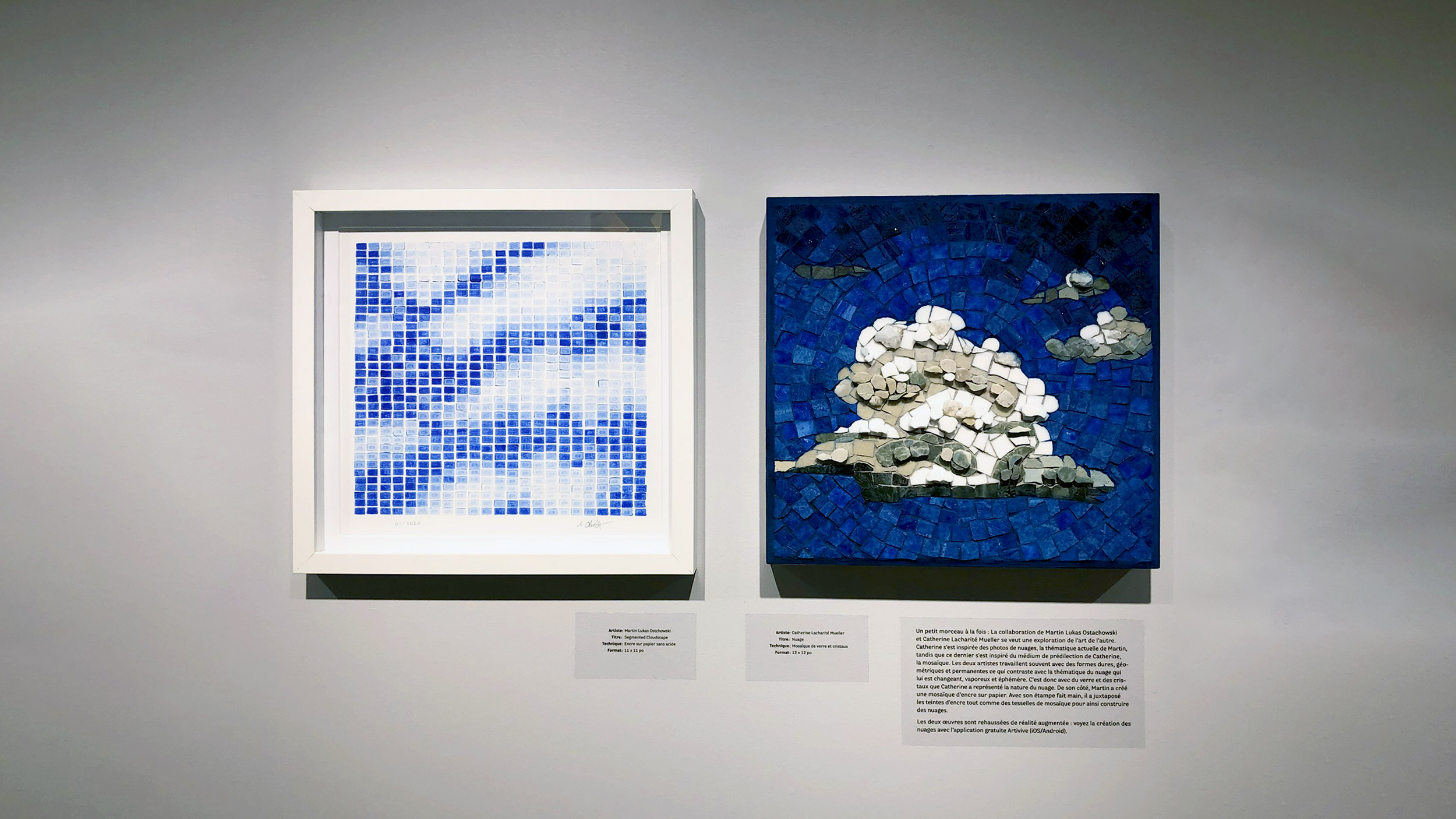 We decided to work on this diptych featuring my current theme, clouds, which we explored using her technique: the mosaic. While I researched different methods to approach this project, I tried stamping, which turned out to be a surprisingly enjoyable and meditative process. Within days I had filled dozens of sketchbook pages.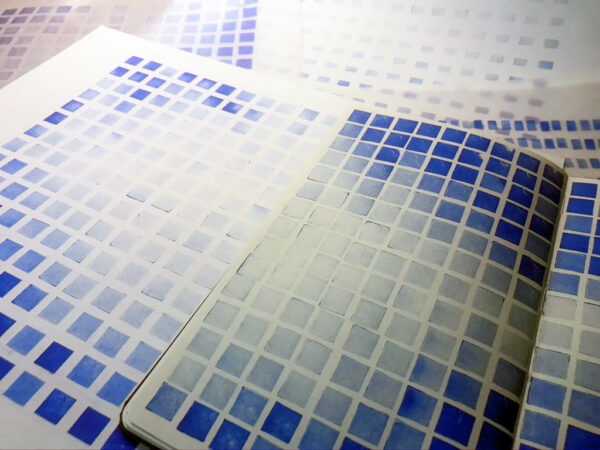 While I carved my first stamps out of cork and rubber erasers, I have "upgraded" to hand-cut silicone stamps, which I place on transparent acrylic blocks for better precision. Once I could produce cloud-like textures, I ventured into larger formats.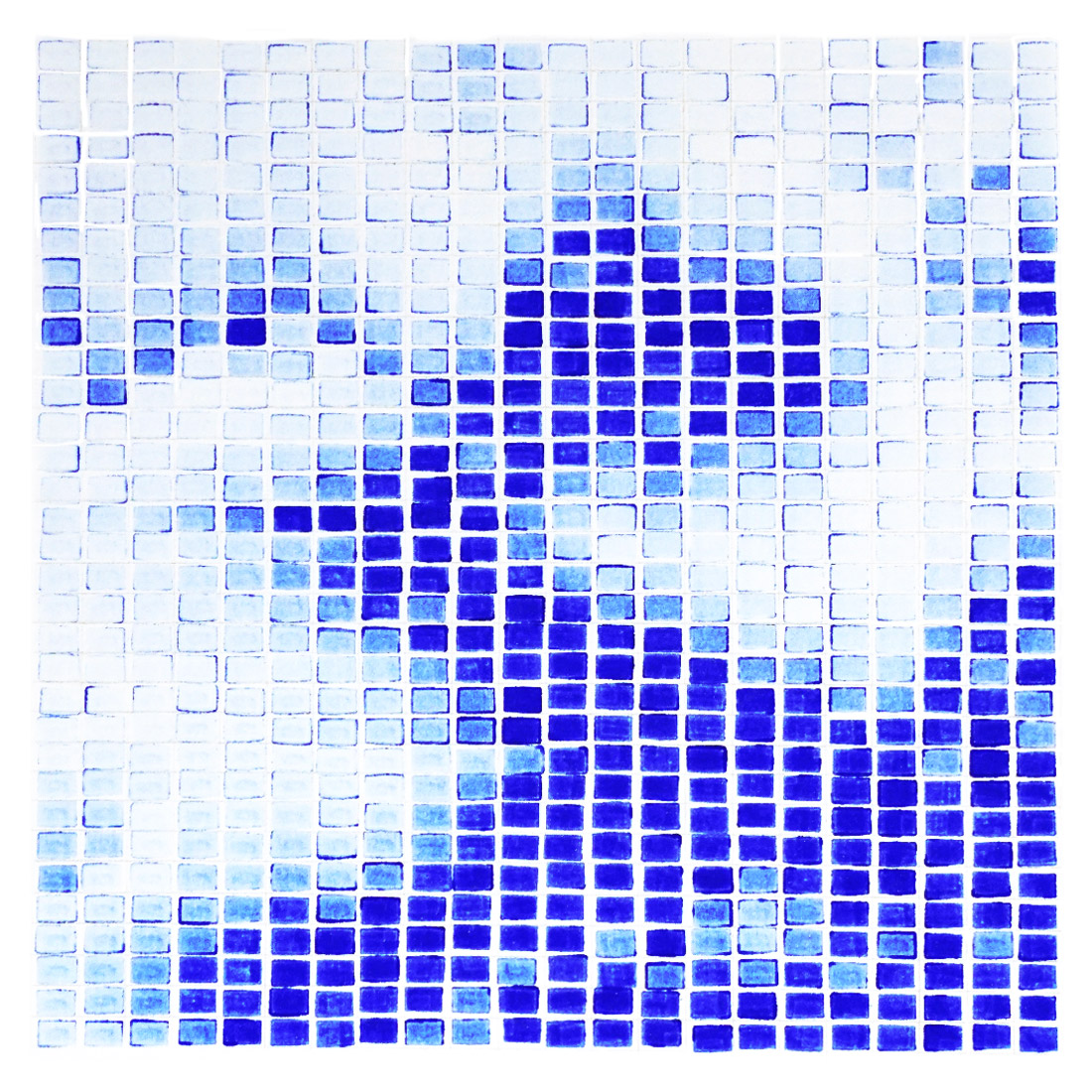 After I had created several pieces, I decided to connect and animate them. I used the resulting animation video as an augmented reality layer, which brought my exhibited artwork, "Segmented Cloud," to life.

In the upcoming weeks, I will work with larger sheets and one large-scale united polyptych sky consisting of several 18×24″ stamped paper sheets. Here is a preview of one of my first larger-format paper studies: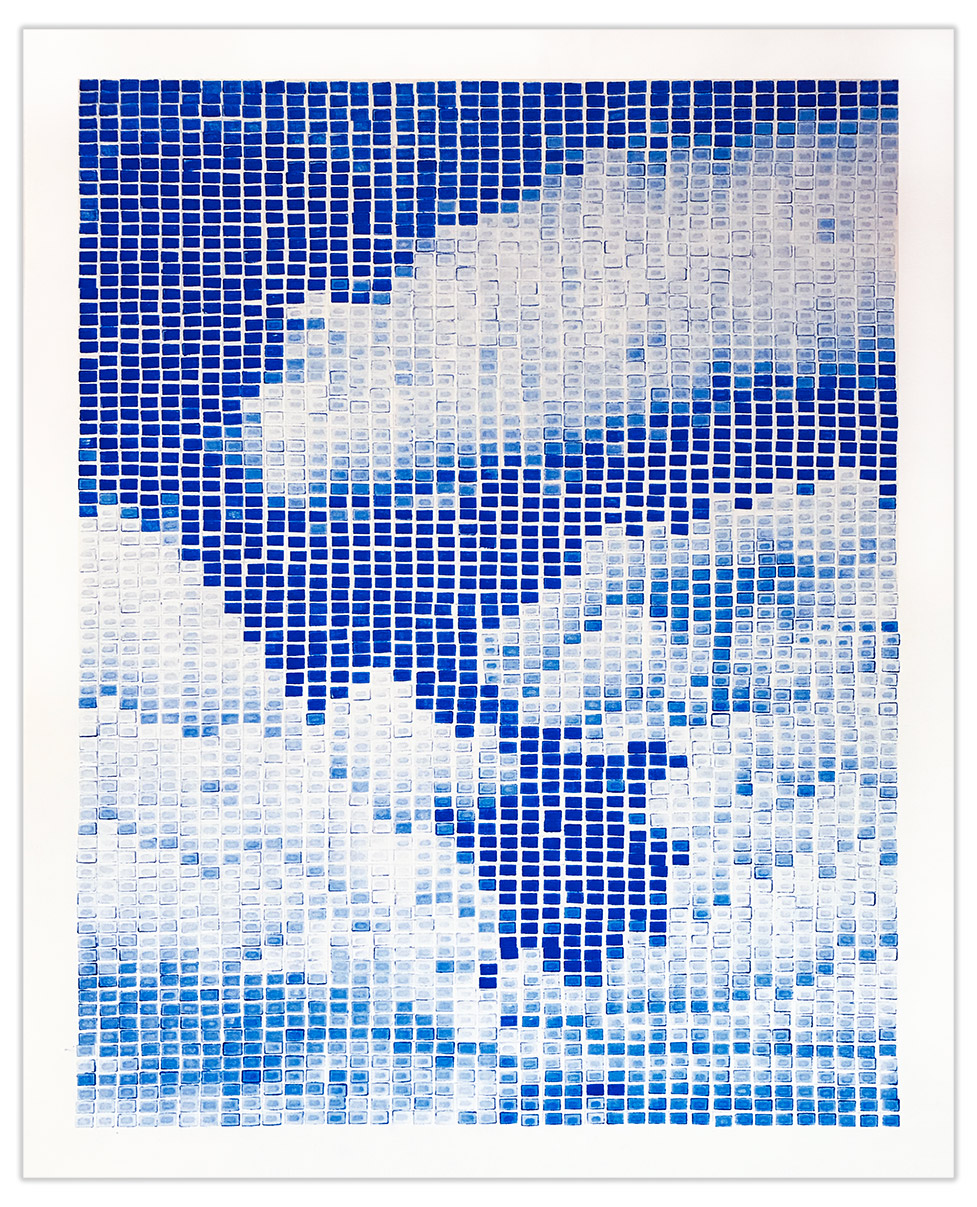 I invite you also to check out Mattia's paperwork and crypto art. He is a fellow artist on both SuperRare and KnownOrigin. We frequently discuss techniques and my stamping progress. Here is a link to Mattia's website: http://mattiac.it/ and his artist profiles on SuperRare, KnownOrigin and OpenSea.
While working on my pieces, Mattia and I laughed a lot over how strict I was about my process as the rubber stamps got smaller and smaller.
Later this year, we plan to collaborate on a piece. Stay tuned!