Today, I am posting my two latest paintings on canvas: Universal Connections Crossed by Orange and Universal Connections Crossed by Green. I painted both right before my first Art Symposium at the end of April. When I laid out my paintings on the floor to prearrange the booth, I noticed that there is some space left to showcase one or two larger pieces. Therefore, I wanted to create colorful eye-catchers which would stand out from my other white-framed paintings and studies in the show.
The two paintings are the result of new techniques I am practicing in my intuitive paintings series as well as a visual concept I have been developing for already several weeks in my sketchbook. After dozens of studies on paper, it was great fun to paint on canvas again, especially since it has been a few years. Also, it was quite exciting to apply my new techniques to my sketchbook ideas.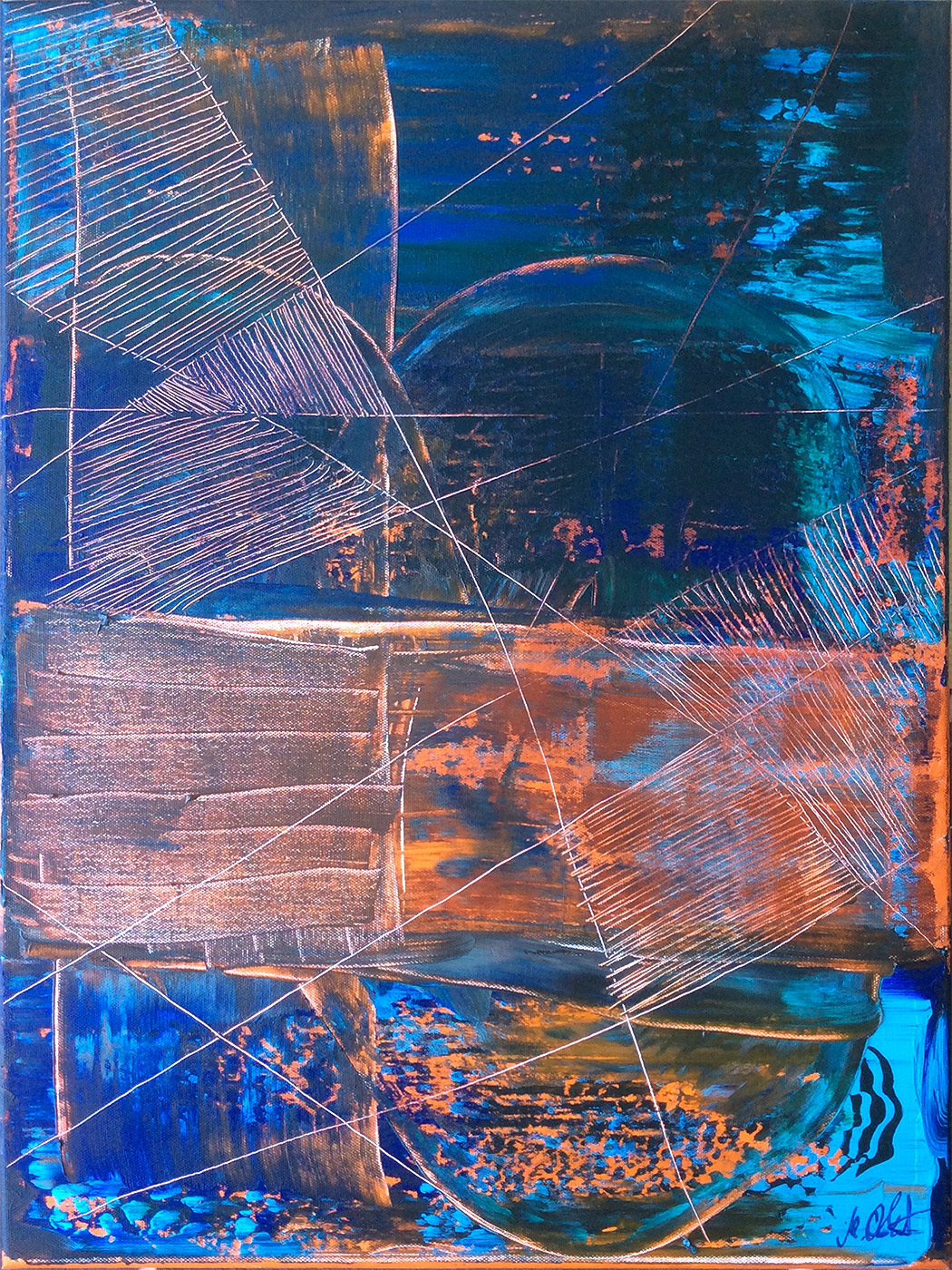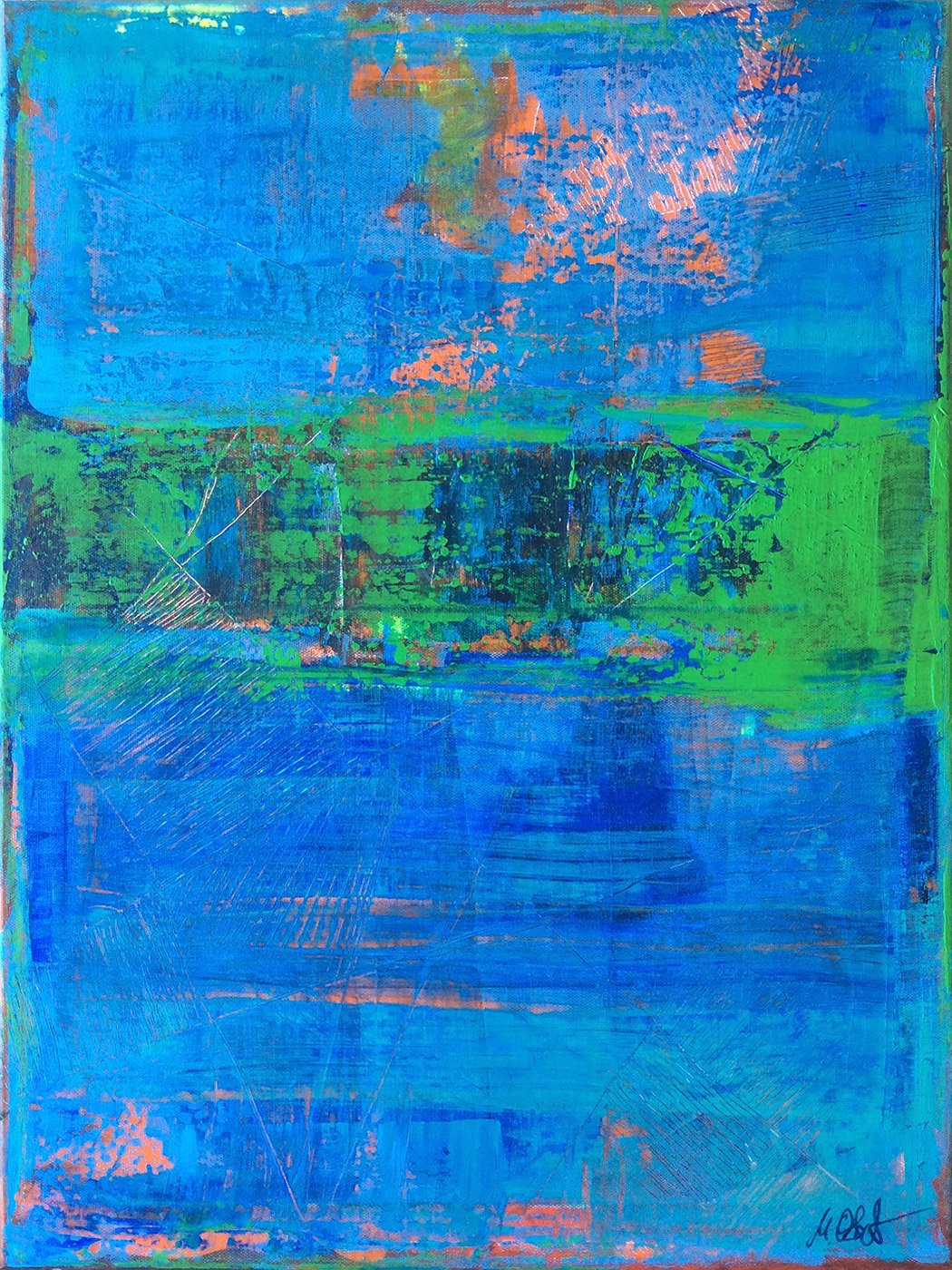 Since both paintings were among the most popular ones in my booth during the Symposium de Peinture, I chose to exhibit them in the recent group exhibition Ma Ville en Couleurs at the Station des Arts in Thetford Mines, QC.