University of Zurich's Blockchain Center co-organized the conference: Collecting and Conserving NFTs as Art and Collectible at Luma Westbau in Zurich. This joint event was hosted by the University of Zurich Art Market Studies, UZH Blockchain Center, ZHAW School of Management and Law, Kunsthalle Zürich, Dialectic AG and VERITIC / Patron-of-Art.com and powered by Casper Association.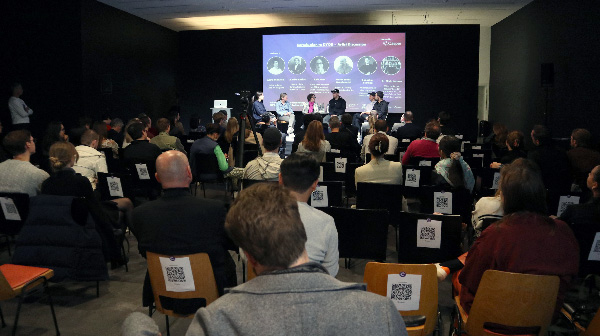 The conference gave a 360′ degree experience in understanding how blockchain technology enables the new generation of creator economy. A range of panel discussions about the NFT legal landscape, collecting strategy, and blockchain technology in the context of art. At the end of the conference, visitors were invited to visit the Kunsthalle Zürich exhibition – DYOR (Do Your Own Research), which explored art in the context of blockchain and NFTs.
Speakers and Panelists:
Ryan Zurrer, Michèle Sandoz, Dr. Uli Sigg, Ralf Kubli, Zenya NW Kwan, Simon Oldfield, Nicolas Galley, Dr. Stephan Holzer, Michael Peterer, Niclas Genovese, Nina Roehrs, Kenny Schachter, Judy Mam, Adina Glickstein, Martin Lukas Ostachowski, Silvio Lorusso and Sebastian Schmieg.