Group exhibition
August 6th to 20th, 2021
Esperanto Gallery and Studios
Markham, ON
Description
Just as a blank sheet of paper has served as a source of consternation to the creative, it has as easily shown the endless possibilities that await. We are reminded of the impossible job any god has to face, that divine knowledge as we learn what it means to make our own worlds. We mustn't forget that paper, like other objects, have their own agency, as Jill Price wants us to see in her work. We watch the illustrators and collagers alike allow the paper to dictate the message that we are receiving, we see it absorb spray paint and ink as easily as paint, we stand in wonder as we see it twirl above our heads, resplendent for the party, we listen intently to the stories of the past it has survived to tell us. Its ability to bend in supplication to our desires, receiving paint as we wish, bending and twisting, shape-shifting at our hands allowing what must die in nature to live forever in effigy.
Paper is at once accessible and ancient for both the artist, collector and admirer, due largely to its abundance and price point but can also be something as delicate and precious. It originated in a state of generous abundance, a desire to make what was known, seen and felt inside one to be known, seen and felt by another even if they did not live in the same lifetime.
Something that we make that also makes us.
Here are the offerings of artists, in a constellation of different ways celebrating paper. I chose this theme as Esperanto Gallery's inaugural group show as it's an entry point for so many to begin to create, to hone their craft, to take home art.
Stacey MacNevin
Founder, Esperanto Gallery & Studios Inc.
Featured Artwork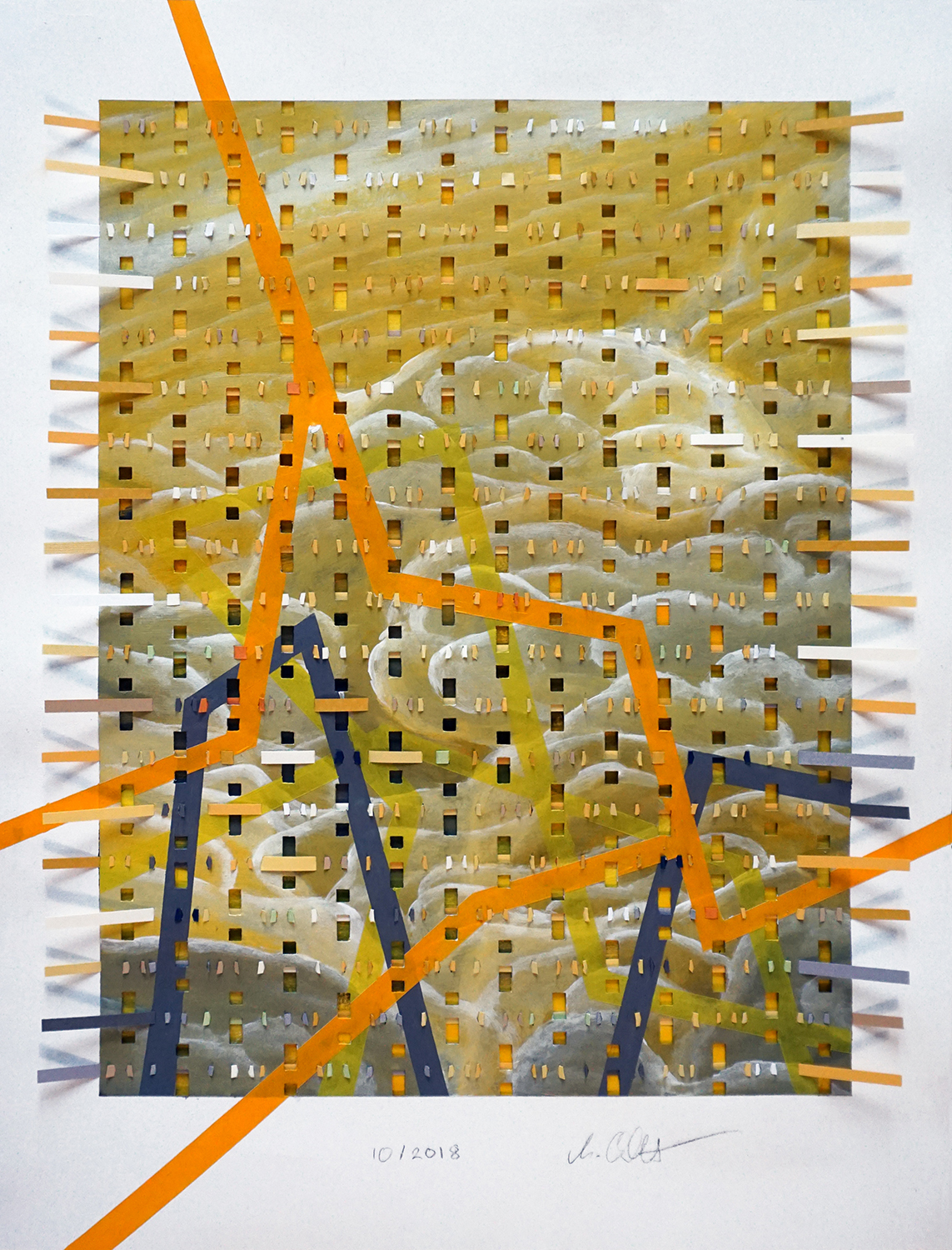 Consensus Process One
18 x 24 in. / 46 x 61 cm
Acrylics on woven, laser-cut and hand-cut paper