Bright, warm and refreshing, the colour yellow is the chromatic theme of this year's exhibition Osez Jaune at the Maison des Arts et de laCulture de Brompton. The cultural Centre invited artists to interpret the subject in a wide range of mediums for its annual member group exhibition. Along with 69 other artists, I answered the open call and created my yellow artwork, which is currently on display at the Maison des Arts et de la Culture in Brompton, Quebec.

The Creation of Consensus Process One
My painting titled Consensus Process One depicts the algorithm-based, collective decision-making process in which the network agrees upon how a new transaction block is added to the blockchain (1). The painting's concept is based on a digital study with the same title, which I tokenized and sold on SuperRare.co earlier this year.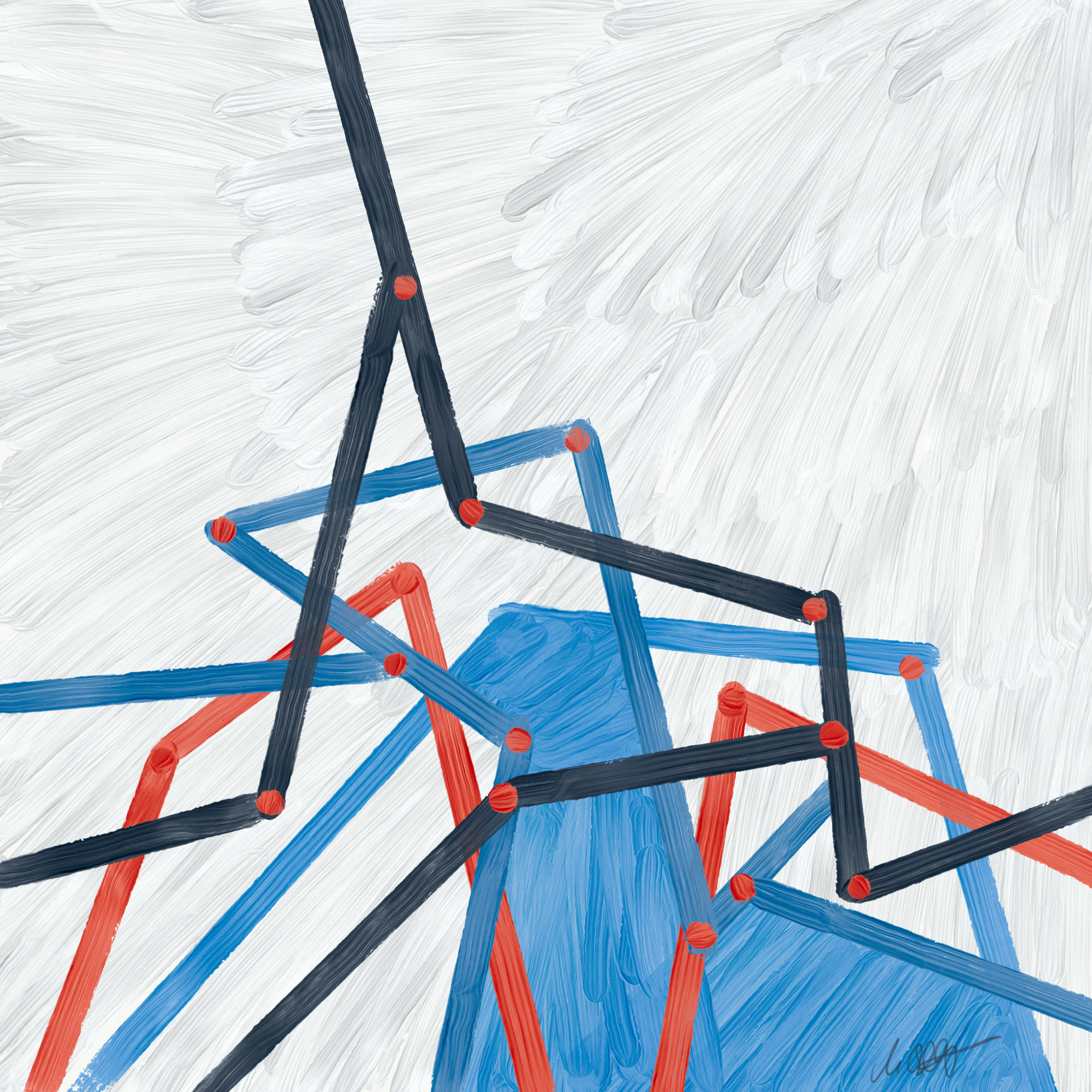 Depicting one of the Blockchain's core processes, the painting is part of my current Exclamatory Intermezzo series and is 18x 24 inches large and consists of three layers. The primary layer has 1,064 holes and 532 woven strips. Consensus Process One is available for purchase in Bitcoin or Ethereum.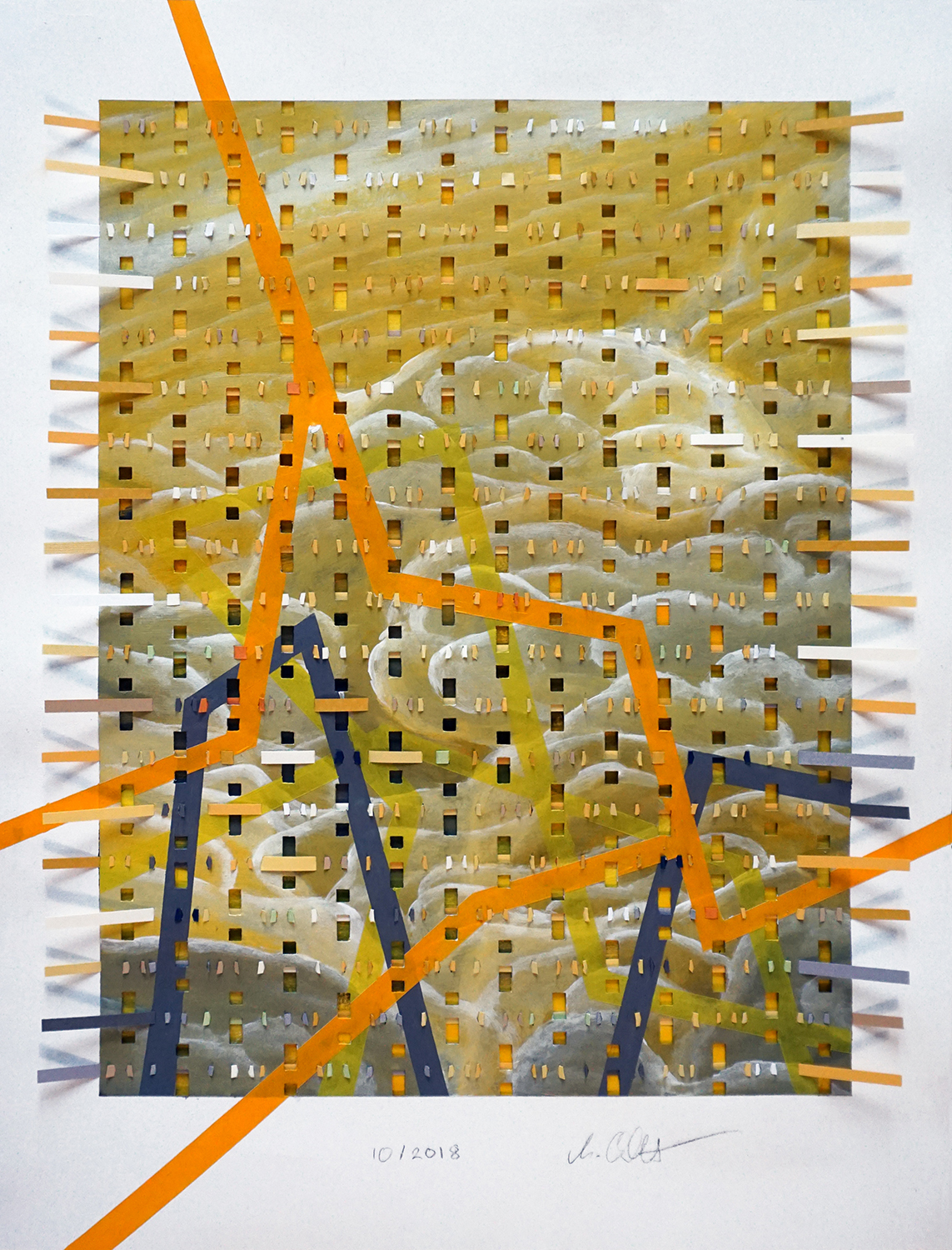 Osez Jaune Vernissage
The vernissage was held November 22nd and was well visited. I attached a few photos of the opening event. Osez Jaune remains on exhibition at the Maison des Arts et de la Culture until December 16, 2018.
(1) Drescher, Daniel (2017): Blockchain Basics:A Non-Technical Introduction in 25 Steps, Frankfurt am Main: Apress; pages 178,179.