Since it is hard to keep up with everybody on social media, I decided to summarize my experiences during the past art year, 2022.
Exhibitions and Events:
I am excited to have had the opportunity to exhibit my work in several shows over the past year. One show that stood out the most to me was the DYOR (Do Your Own Research) exhibition at Kunsthalle Zurich in Switzerland in October, which marked my first participation in a major institutional group exhibition.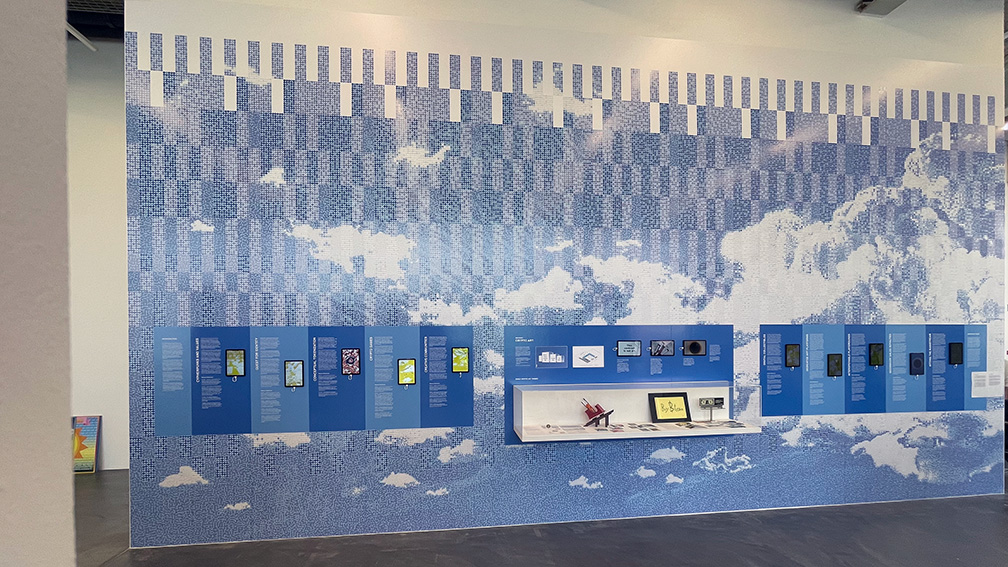 I also gave an interview for VernissageTV, briefly explaining my 45 sq. m (485 sq. ft.) multi-media installation. VernissageTV documented the vernissage, which can be viewed here on YouTube:
The curator, Nina Roehrs, explained her progressive curation and exhibition concept in this interview below.
The exhibition was well-received and reviewed on Outland, RightClickSave, and ArtReview. An accompanying book and catalogue are also in the works, but I can't share more about them yet.
Exhibition Record in Chronological Order
Jan 2022 NFT Paris with MOCA in Paris, FRA (curated)
Mar 2022 Icons of Crypto Art in the Dubai Design District, UAE (curated)
Mar 2022 NFT in America Conference in Los Angeles, CA (curated)
Apr 2022 Bitcoin Renaissance Art Gallery in Miami, FL (curated)
May 2022 Digital Horizons in Istanbul, TUR (curated)
Jun 2022 Frogs Over Fiat Pop-up Gallery in New York, NY (curated)
Aug 2022 Network of Hope, DMINTI virtual, New York, NY (curated)
Oct 2022 DYOR Do your Own Research in Zurich, SWI (curated)
Oct 2022 The Past of the Future in Barcelona, SPA (October 2022)
Nov 2022 CADAF Art Fair in New York, NY (juried)
I am incredibly fortunate to have had the opportunity to speak at several public events this year. Some highlights included presenting the evolution of crypto art at the Kunsthaus Zurich Art Museum, speaking at NFT in America in Hollywood, Los Angeles, and the Historic NFT Festival in Barcelona, Spain.


I enjoyed these speaking engagements and look forward to participating in similar events.
New Artworks:
In the past year, I have worked hard to create new pieces that push my boundaries. I recently added 3D modelling and printing to my skill set and have been experimenting with creating three-dimensional objects. In the future, I am particularly interested in exploring the creation of data sculptures. Data visualization can be a powerful way to communicate complex information, and I am eager to experiment with translating data into tangible, physical forms. Exploring this new medium has been fascinating, and I am excited to see where it takes me.
Artwork Highlights of Art Year 2022
Press and Mentions:
Last year, I recorded an interview for New Here, an upcoming feature film about crypto art by award-winning director Dan Sickles. The movie is scheduled to be released later next year.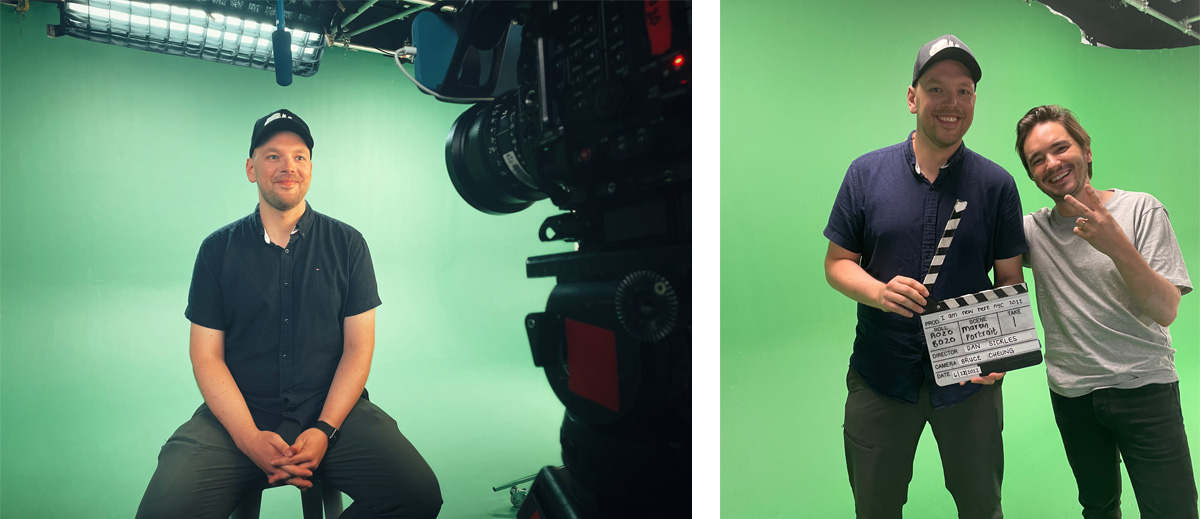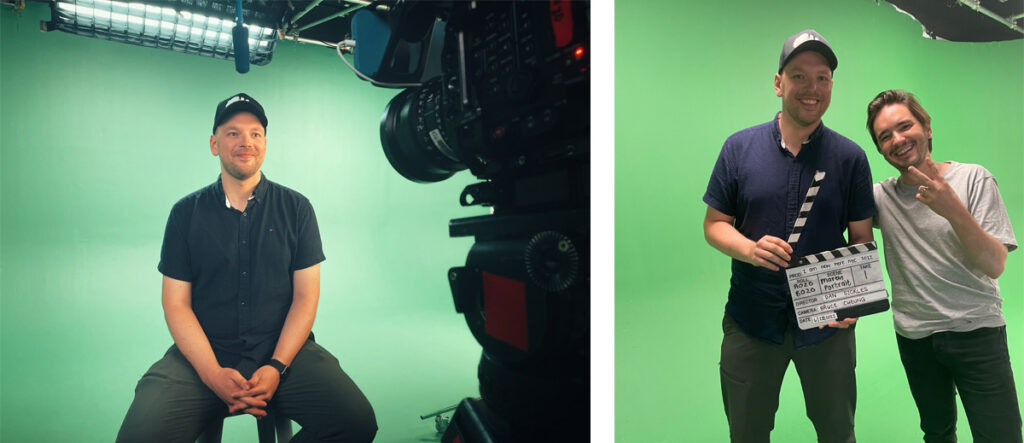 Another highlight was my invitation to Hollywood, Los Angeles, to present a keynote speech during the inaugural NFT in America event. At the historic Montalbán Theatre, I spoke about how "NFTs are not art (anymore)". You can watch my presentation below.
We also recorded a more in-depth interview, which you can watch here:
I had the pleasure of speaking at the First Historic NFT Fest (HNFT) hosted by the Dada Art Collective in Barcelona, Spain. Aside from short talks and open mic sessions, the team also recorded an interview, which aims to document the space and its participants.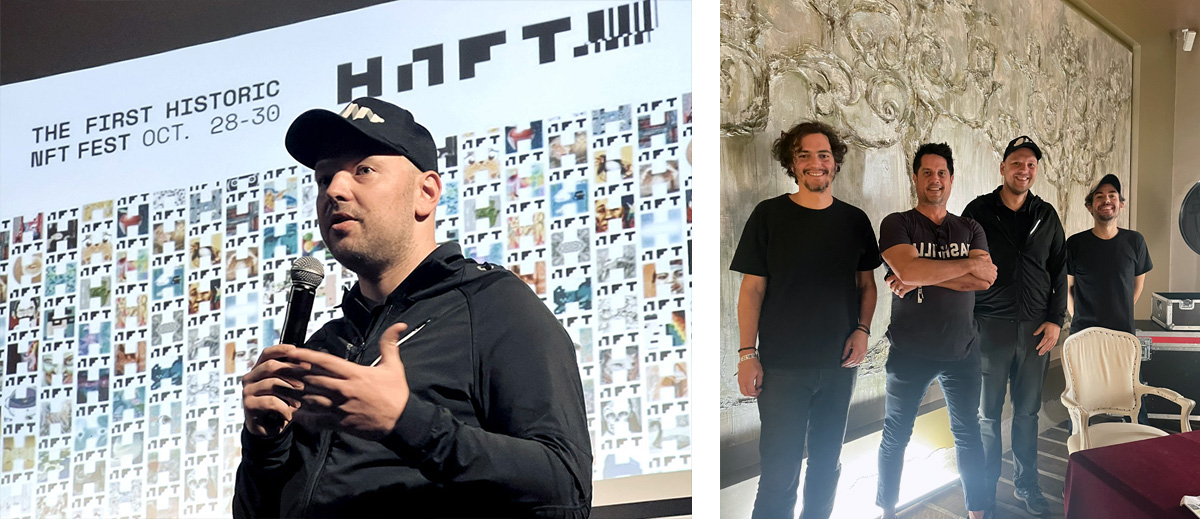 View all Press & Mentions of 2022
Publications
I am excited to share that I was mentioned in two books last year. I was featured as one of the 50 artists in the publication "Crypto Art Begins" by the Italian publishing house Rizzoli and NFT magazine. The book will be released later this year, and I was humbled to learn that it will be sold at museum stores at major institutions such as MoMA. You can preview and order it here.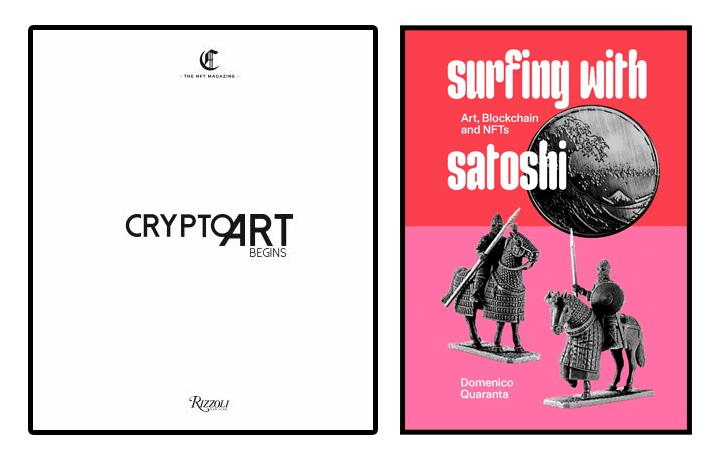 The book Surfing with Satoshi – Art, Blockchain and NFTs by Domenico Quaranta highlights my work as an artist and historian. While the first edition, published with Aksioma, sold out, Domenico released a second edition with Postmedia Books. You can preview and order it here.
Podcasts
Furthermore, I enjoyed engaging in conversations about my work with various podcast hosts. If you're curious, you can tune in or watch these interviews by clicking on the links below.
Research Study
In addition to that, I had the honour of being invited to partake in a comprehensive study on the NFT market, organized by OCAD University and Heritage Canada. The study delves into various aspects of the NFT landscape, providing valuable insights and analysis.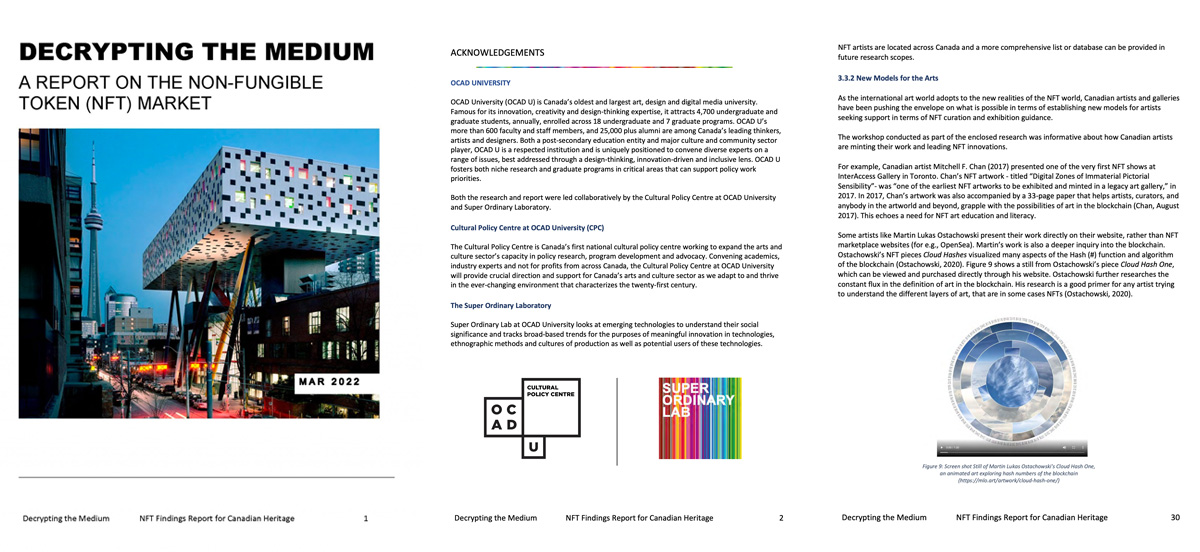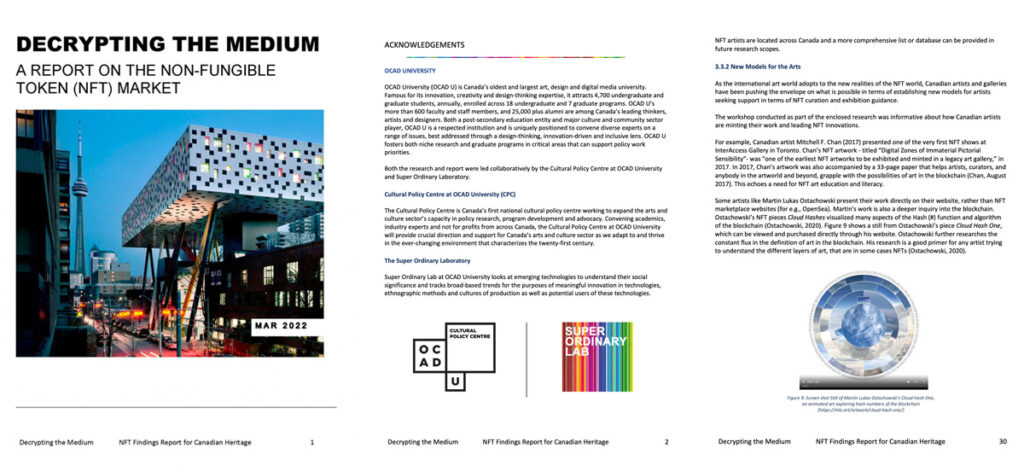 If you're interested in gaining a deeper understanding of the findings, you can read the detailed report "Decrypting the Medium: A Report on the NFT Market" by following this link.